Sport at 360°
All sport lovers just have to pick an activity! Montain biking, surfing, sailing, canoeing, climbing, trekking, golfing, tennis.. and many more!
Hiking trails for experts but also for families.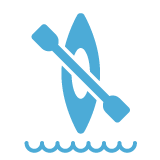 At the lake
Lake Garda offers a lot! From windsurf classes for both children and adults to kitesurfing, scuba diving and boat trips.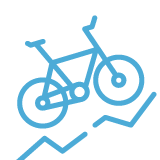 By bike
Our area offers uncountable MTB and road bike trails. From easy flat routes to the hardest climbs..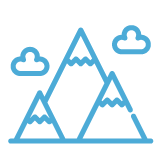 By foot
: There's nothing more relaxing than a nice walk. What are you waiting for? You'll enjoy a beautiful scenery!